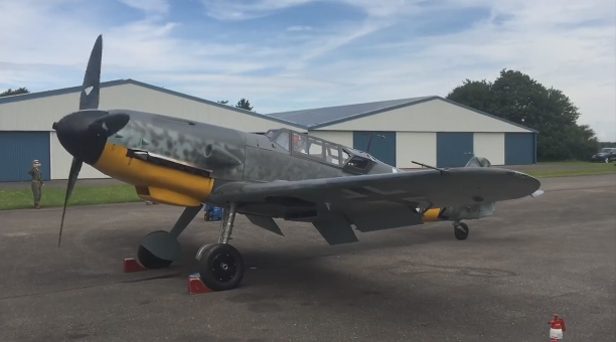 A team from the Hangar10 collection based on the island of Usedom recently visited MeierMotors GmbH in Bremgarten, Germany to witness the first engine test of their newly restored Messerschmitt Bf 109 G-12.
The DB605-powered aircraft is reportedly the only remaining example of the two-seat G-12 trainer in existence, and will reportedly take to the air in the near future.
Click the link below to check out a video of the test.
Testlauf Messerschmitt Bf109 G-12 mit originalem DB605
Die einzige ihrer Art weltweit und bald in der Luft zu bestaunen!!

Testrun Messerschmitt Bf109 G-12 with original DB605
…the only one of its kind in the world and it will fly soon!!

Posted by Hangar10 on Saturday, June 25, 2016
(via Hangar10 Thanks Pascal!)